Car Comparisons
Welcome to the Andy Mohr Volkswagen library of car comparisons! Our team created this collection of car comparisons for shoppers near Avon, Indianapolis, and Plainfield, IN. On this page, you'll find all you need to get started with your vehicle research.
Feel free to start browsing, and take your time! If you have any questions, feel free to contact us—we'd love to chat more about any cars you want to learn more about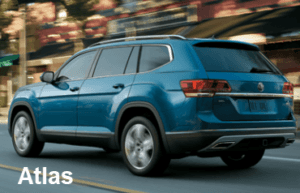 Volkswagen Atlas vs Honda Pilot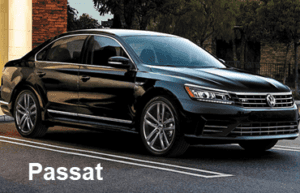 Volkswagen Passat vs Ford Fusion
Volkswagen Passat vs Honda Accord
Volkswagen Passat vs Hyundai Sonata
Volkswagen Passat vs. Nissan Altima
Volkswagen Passat vs Toyota Camry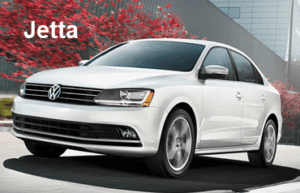 Volkswagen Jetta vs Honda Civic vs Kia Forte
Volkswagen Jetta vs Toyota Corolla
Volkswagen Jetta vs Ford Focus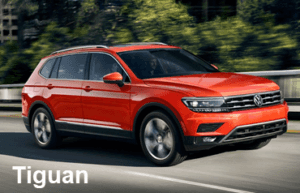 Volkswagen Tiguan vs Honda CR-V
Volkswagen Tiguan vs. Kia Sportage
Volkswagen Tiguan vs Nissan Rogue
Volkswagen Tiguan vs. Subaru Forester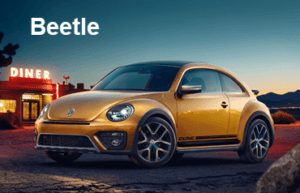 Volkswagen Beetle vs. Mini Cooper
 How Can These Car Comparisons Help Me?
Between sedans like the Jetta and Beetle, SUVs like the Tiguan and Atlas, there are plenty of exciting options to choose from for your next car. Our car comparisons will help you navigate that pool of potential.
High-quality vehicle comparisons can make your research easier. By examining the specs and features of a variety of models from various auto makers, you can narrow your search to the ones that fit your needs best.
And, when you're familiar with all the features of your favorite prospects, you'll get much more out of a test drive. You'll know which functions to test out and just the questions to ask about them.
What You'll Find in Our Vehicle Comparisons
Our guides will give you a sharp and vivid picture of the features they discuss. We keep technical jargon to a minimum. If we have to use it, we'll shoot straight and boil it down to what it means for you.
We'll compare all the key aspects of the vehicles we cover, from performance specs and safety features to interior/exterior design and infotainment options. We'll highlight all the qualities we think you'll care about. The final decision is up to you!
Browse Our Selection of Car Comparisons Today!
If you live near Avon, Indianapolis, or Plainfield, start your auto research right here. We know you'll find a few models that pique your interest.
When you see something you like, schedule a test drive at Andy Mohr Volkswagen of Avon. Until then, enjoy these car comparisons, and give us a call if your research leaves you with any questions.