Volkswagen College Grad Program
When Avon, Indianapolis, and Plainfield drivers begin searching for their first car post-graduation, they're certainly going to have many factors to consider. How much commuting do they expect to have with their next job? How many new bills can they expect?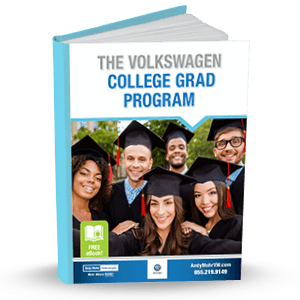 Volkswagen can't answer all those questions. However, they can help you out when it comes time to purchase your next new car.
The Andy Mohr Volkswagen team has written The Volkswagen College Grad Program eBook to show you exactly what kind of assistance you can expect. Inside, we talk all about:
How you can qualify for the Volkswagen College Grad Program
Tips for buying a car
Which Volkswagen models may fit your lifestyle
Buying your first post-grad car should be as fun and exciting as graduation itself. Luckily, it will be if you read through this simple resource first. Download your FREE eBook today!