Oil Change near Me


Were you looking up "oil change near me"? We know you were, and we're glad you found the right dealership to handle your vehicle's health! An oil change is a quick and simple bit of routine maintenance to get done, but it's crucial to the health and well-being of your car.
Andy Mohr Volkswagen wants to help Avon, Indianapolis, and Plainfield drivers know where they can go for an oil change, how often they should get one, and why it's important.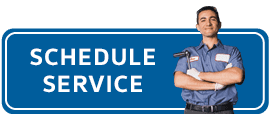 Why Routine Oil Changes are Important
Oil does two things to prevent damage to your engine:
Oil decreases or prevents damaging friction.
During operation, the parts inside your engine move past each other rapidly. Clean oil keeps these parts lubricated so they don't grind against each other and cause friction.
Over time, as oil moves throughout your engine, it collects debris and becomes less efficient at preventing irreparable friction damage.
Oil prevents complications from overheating.
Clean oil acts as a coolant and removes excess heat from the engine. Dirty oil is not as efficient at performing this job and may cause decreased emissions control, fuel economy, and vehicle performance.
It may also cause the engine to overheat and suffer from costly seal and gasket damage.
How Often Should I Change My Oil?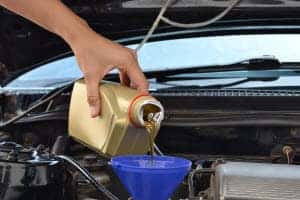 General recommendations used to dictate that most cars needed an oil change every 3,000 miles. Today, thanks to technological improvements, newer cars can go approximately 10,000 miles between oil changes.
Volkswagen drivers should also keep an eye on their dashboard. If the oil level is low, a yellow oil can light will appear. If you see this indicator, bring your car in for service as soon as possible.
Check your owner's manual or contact our service center to find out your model's exact needs.
Related Posts
Signs You Need an Oil Change
Synthetic vs Conventional Oil
Where Can I Get an Oil Change near Me?
If you're due for an oil change in the Avon, Indianapolis, or Plainfield areas, come to Andy Mohr Volkswagen. Our on-site service center is staffed with highly trained and certified technicians who will get your car serviced and back on the road in no time. Be sure to keep yourself up-to-date on the different service coupons we're running at our dealership. There's a good chance you'll be able to find an oil change coupon on there!
Our online scheduling portal makes it easy to keep up on routine maintenance, so go ahead and make your appointment today.