Transmission Repair

Your transmission is one of the most important parts of your car, as it allows your vehicle to smoothly transition between gears and accelerate properly. Therefore, it's equally as important to keep up with routine maintenance checks to ensure your transmission is functioning at its highest level while traveling in the Avon, Indianapolis, and Plainfield areas.
At Andy Mohr Volkswagen, our team of service technicians can check the necessary components of your car's transmission to keep it working the way you need it to. However, if you're concerned something may already be awry, our service center also offers transmission repair, all in one convenient location near you.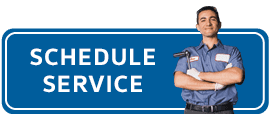 Why Should I Check My Transmission?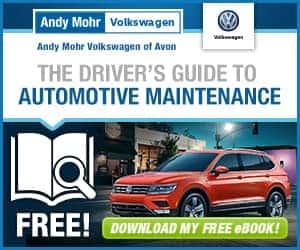 If your vehicle has a manual transmission, it operates very much like a bicycle. You're responsible for commanding when the car shifts through the gears, using the clutch and the gearshift. While an automatic transmission vehicle does the shifting on its own, a manual transmission requires the driver's input to know when to shift.
The transmission is what allows your car to reach higher speeds as you cycle it through the gears or as it does so on its own using the torque converter. If your transmission begins to fail, it'll no longer reach some of the gears, thus inhibiting your speed. Needless to say, this wouldn't be an ideal situation and therefore should be avoided with routine transmission maintenance.
Signs of a Failing Transmission
As with many parts on your car, there will likely be indications if your transmission is getting ready to fail or has already begun to do so. Here are some of those signs:
Not Shifting – If you're driving a manual transmission vehicle and the car refuses to move into the next gear, you're working with a failing transmission.
Sweet Burning Smell – No burning smell coming from your car is a good thing. However, if it smells sort of sweet and is associated with coaxing your vehicle to higher speeds, then it may be transmission fluid burning. If so, this is indicative that your transmission is overheating and thus working too hard.
Clutch Issues – If it feels like the clutch is sticking when you press it, this is another sure sign that your transmission isn't what it used to be. This is commonly referred to as dragging clutch and is one of the plagues of manual drivers.
Shaking – When you feel your car shake as it shifts into the next gear of your automatic vehicle, then you're experiencing something going wrong with the transmission.
Transmission Repair near Me
When you experience one of these symptoms, don't hesitate to get it scheduled for an appointment with our service center. Our team of professionals will work to diagnose the issue and get it fixed before the problem becomes more serious.
If you rely on your car to get around the Plainfield, Avon, and Indianapolis areas, then you can count on us at Andy Mohr Volkswagen to ensure that your transmission remains in the best shape possible with routine checks in our service department. Schedule an appointment to check things out today.