Volkswagen Car Reviews
2019 MODELS
2018 MODELS
INTERIOR REVIEWS
Fuel Economy
VW Atlas Gas Mileage VW Passat Gas Mileage VW Jetta Gas Mileage VW Tiguan Gas Mileage
Trim Levels
VW Beetle Trim Levels VW Golf Trim Levels VW Golf GTI Trim Levels VW Jetta Trim Levels VW Passat Trim Levels VW Tiguan Trim Levels
At Andy Mohr Volkswagen, nothing makes us happier than seeing our customers of Avon, Indianapolis, and Plainfield soaring down the road behind the wheel of a new vehicle. To assist you in your car search, we've created this library of vehicle reviews.
With this list, beginning to learn more about your favorite Volkswagen models is as simple as clicking a link and gathering information about the remarkable features found in our cars.
With the help of our Volkswagen vehicle reviews, you'll be able to quickly click through different automobiles and extract important details about each one. So, rather than scouring the internet for hours, you can conveniently write down what you're looking for so you can choose your ideal car.
Our Valuable VW Car Reviews
If you've been looking for a way to conveniently collect information about your favorite Volkswagen vehicles, search no further than our vehicle reviews.
No matter if you've had your eye on the capable Volkswagen Passat, the sporty Volkswagen Golf GTI, or anything in between, you'll discover all the details you need to identify the car that perfectly aligns with your lifestyle.
Each article includes additional data on the power, technology, and safety specifications of each model in our inventory. That way, you can choose which aspect of our vehicles you'd like to know more about and begin your research process.
Overall, we provide our vehicle reviews so you can more effectively select the automobile that's best for your family. With these articles, you can start your car-buying journey from the comfort of your own home.
The Importance of Volkswagen Car Reviews
By utilizing the details found in our Volkswagen vehicle reviews, you can begin to compile information on all the amenities contained in our industry-leading cars. For example, if you have a specific tool that's a must-have in your next automobile, you can quickly navigate through these links and locate the cars that contain that feature.
On top of that, when you start researching more about our vehicles, you're saving yourself lots of time that you may have spent browsing our showroom. That way, you can tell our sales associates which cars you're interested in and only test drive the options that fit your requirements.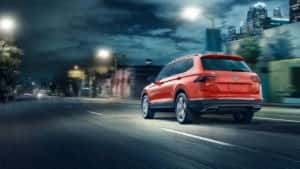 In addition, our Volkswagen reviews can help you explore more about the newest technologies included in our cars. Once you've learned about how that particular gadget functions, you may even choose to have your new vehicle furnished with it.
Start your car-buying adventure now by scrolling through our vehicle reviews and clicking on the ones that intrigue you the most. If you realize you'd like to speak with one of the team members at Andy Mohr Volkswagen, give us a call! We're proud to serve the communities of Avon, Indianapolis, and Plainfield.