Volkswagen Certified Pre-Owned Benefits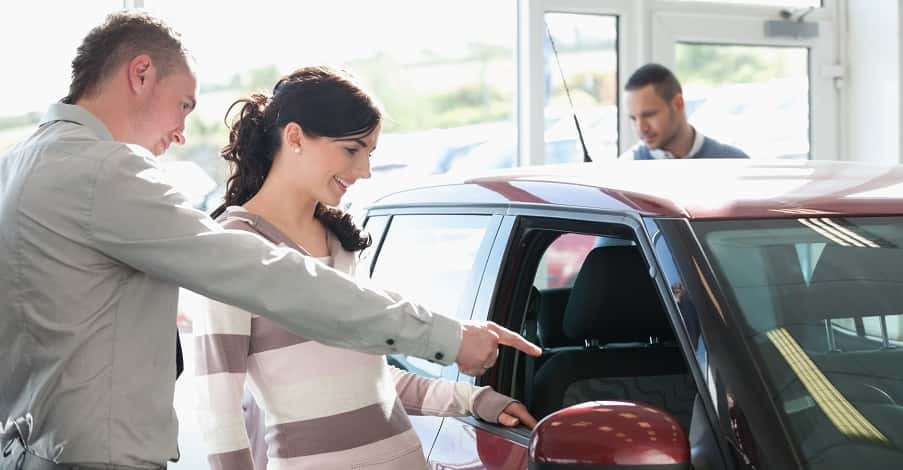 If you're shopping for a car and want the benefits of new without high car payments that could wreck your budget, consider a Certified Pre-Owned (CPO) Volkswagen vehicle at Andy Mohr Volkswagen instead. CPO vehicles offer many of the benefits of buying new and can save you thousands of dollars in depreciation costs while eliminating the worry that normally comes with buying a used car.
What is a Certified Pre-Owned Volkswagen? 
All pre-owned Volkswagens are carefully inspected to see if they qualify for the Volkswagen Certified Pre-Owned Program. To be considered, the following must be true:
The Vehicle Must be 6-years Old or Newer
The Vehicle Must Have Fewer than 75,000 miles
The Vehicle Must Be Free of Major Defect
The Vehicle Cannot Have Been Involved in an Accident
If the vehicle qualifies, it then receives a 112-point bumper-to-bumper inspection, with the technician repairing or replacing any defective components. When complete, buyers have a completely reconditioned vehicle that comes with the following benefits:
2-year/24,000-mile Limited Warranty
Balance of Remaining Manufacturer Warranty
CARFAX Vehicle History Report
The 2-year warranty begins when the standard 3-year/36,000-mile standard warranty ends, providing drivers with additional coverage for cars that are fewer than three years old. If the driver needs to make use of the vehicle's limited warranty, they need to pay just a $50 deductible, and Volkswagen will take care of the rest.
What Additional Perks Does the Program Include? 
In addition to a like-new, completely reconditioned vehicle, drivers also gain access to a 24-hour roadside assistance program that covers the driver should the vehicle suffer a breakdown while still under warranty.
Volkswagens equipped with satellite radio capability also gain access to a three-month free trial subscription to SiriusXM satellite radio, which offers more than 150 commercial-free stations, covering everything from sports to talk radio and music.
What Sets the Volkswagen Program Apart from the Rest?
Most manufacturers offer a certified pre-owned purchasing program of some type, but the quality, amenities, and availability vary. Volkswagen is one of the top programs and offers amenities others do not match:
Longer Warranty. The Volkswagen bumper-to-bumper warranty is 12-months longer than GMC, Acura, Buick, Chevy, Ford, and Honda.
Lower Mileage. Volkswagen will not consider any vehicle for their program with more than 75,000 miles. Honda, Acura, Ford, and Subaru all offer vehicles with mileage as high as 80,000 miles, while Toyota permits vehicles with as many as 85,000 miles to be part of the program.
Access to Dealership Network. Volkswagen offers access to a network of more than 2,800 dealerships nationwide, allowing drivers to get repair assistance anywhere in the country should they need it. Other automakers are not as well represented, making getting warranty service difficult.
Skip the Worry and Choose One of the Volkswagen Certified Pre-Owned Vehicles at Andy Mohr Volkswagen
Explore the quality of Volkswagen Certified Pre-Owned vehicles and take the stress out of used car buying. Contact Andy Mohr Volkswagen at (317) 279-4788 or stop by our showroom at 8791 E. US Hwy 36 in Avon to learn more.