Volkswagen Tiguan

Have you decided to take a closer look at the Volkswagen Tiguan for your small crossover needs? Great news, you've definitely come to the right place. We're happy to help you discover exactly what it is about the Tiguan, whether it's fuel efficiency or stylishness, that makes it a great vehicle for your needs in the Avon, Indianapolis, and Plainfield areas.
Not only will you find the answers to all your questions on this page, but you'll be able to do so without scouring the internet for information. We've added all our resources to one convenient location, so you can pour over our reviews, comparisons, and trim outlines. Together, these resources will provide you with all the information to make an informed decision.
2018 VW Tiguan Review
VW Tiguan Interior
VW Tiguan Gas Mileage
VW Tiguan Trim Levels
VW Tiguan vs. Honda CR-V
VW Tiguan vs. Audi Q3
VW Tiguan vs. Kia Sportage
VW Tiguan vs. Nissan Rogue
VW Tiguan vs. Subaru Forester
Getting the Facts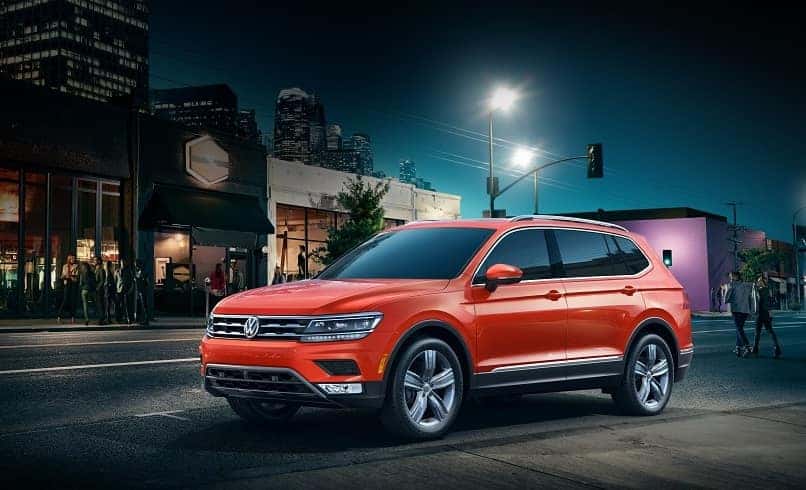 While some other parts of this page will be generous with the facts about the Volkswagen Tiguan, our vehicle reviews are the place in which you'll find the most concentrated information. We'll take sections of the vehicle and break it down, so our drivers get the answers they need about their chosen model.
From interior dimensions to fuel tank capacity, we'll fill you in on what to expect from your VW Tiguan. We want you to be sure about your decision, so we start your research process off right, by providing all your most sought-after information in one convenient location and in an easy-to-understand guide.
How Does It Compare?
When you're looking closely at the Volkswagen Tiguan, you'll get a lot of the information you need from our vehicle reviews, but our comparisons are what will tell you how it looks when compared to similar vehicles. If you want to know why the VW Tiguan should be at the top of your list, here's the best way to go about that type of research.
We'll take your top choice, the VW Tiguan, and match it up with other vehicles in its class to let you know where it emerges as the leader. Whether you're looking solely at the spaciousness it offers or if you want to know about gas mileage and engine performance, these comparisons are built to answer those questions.
Which Trim Is Right for You?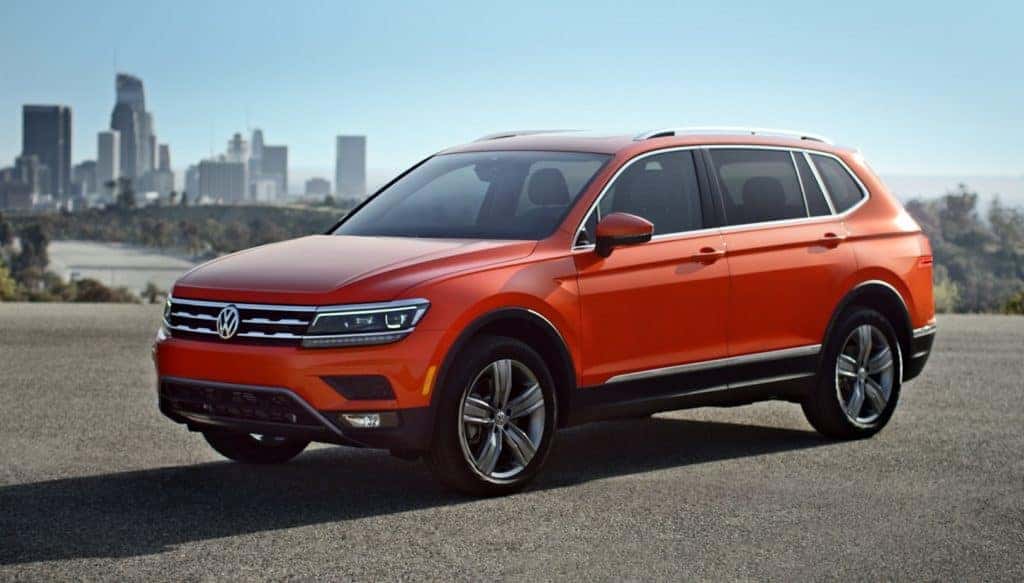 Since you're in the market for a new car, chances are that you've probably been paying close attention to the kind of technology that is available these days. Whether you've been taking note of features in your friends' cars or if you pay extra close attention to car commercials, you've seen what newer vehicles have to offer.
Our trim level outline will offer a handful of the special features that are available in each of the five different levels. Each of these five trim levels is also available with Volkswagen 4Motion® all-wheel drive technology, so you're able to select the added peace of mind that comes with all-weather traction. We'll also give you the rundown on several other available features that come standard on the VW Tiguan.
Your VW Tiguan Dealership
At Andy Mohr Volkswagen, we have several different trim levels of the VW Tiguan that we'd love for you to come take a look at in person. Join us from the Avon, Indianapolis, and Plainfield areas, so you can take a look at this small crossover from the best vantage point possible—the driver's seat.