Used Car Financing Questions

Is your current car getting dangerously close to the time where it will start costing more than it's worth? Then, you should come see us from the Avon, Indianapolis, and Plainfield areas, as we have several different models of used cars that you can select from to find your ideal Volkswagen vehicle.
At Andy Mohr Volkswagen, we know you probably have a great deal of questions about the used car buying process, as everyone does. In order to be of some assistance with your purchase from us, we've created a handy guide to some frequently asked questions to help guide you through the process.
Apply for Finance
Can You Lease a Used Car?
Actually, yes you can. Most of the leased pre-owned cars fall under the heading of certified pre-owned vehicles. In order for a used car to be eligible for lease, finance companies, manufacturers, and dealerships prefer that these models have lower miles and be in impeccable condition.
As certified pre-owned vehicles sustain a multi-point inspection, they get a seal of approval from the manufacturer that they are fit for resale, or in this instance, lease. Ask your finance specialist to walk you through the process of leasing a vehicle from our pre-owned stock.
What Is a Good APR for a Used Vehicle?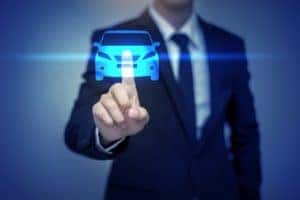 This question is a little bit tricky because there are several factors that go into the answer. For buyers with excellent credit, APR rates are hovering at a little over 4%, but this number also depends on the loan term. If you're planning to finance for only three years, you can count on an APR in the low 4% range, while if you stretch it out to 72 months, you'll be closer to 5% APR.
For buyers with credit that hovers around the average mark, you would be looking at something closer to 5.7% at 36 months and all the way up to 8% for 72-month financing. As you can imagine, poor credit can affect this number tremendously, with the APR ranging from 9-14%.
Can I Finance a Used Car with Bad Credit?
Absolutely, especially when you're shopping with a dealership that offers special financing programs. These programs exist to give people a second chance and get behind the wheel of a car they need. In fact, obtaining financing for a used vehicle will be considerably easier than a more expensive and newer vehicle.
The price of having poor credit, however, will be a much higher interest rate than that of someone who has excellent credit. Finance companies see you as a higher risk and therefore adjust their interest rates accordingly.
How Do I Budget for a Used Car?
The first thing you'll need to do is sit down and determine all of your bills and all of your income. Subtract the bills from the income and see how much money you have to play with each month in terms of a car payment. Be realistic about your budget as well, as you don't want to be saddled with too much car.
After determining your budget for a car payment, you'll also need to think about whether or not your vehicle will be more or less expensive in terms of gas money. If you'll be filling up more often, you'll need to account for that type of increase. If you plan to finance your pre-owned vehicle, you'll also need to account for an increase in insurance as financing companies require full coverage for cars in lien status.
Why Not Just Buy New?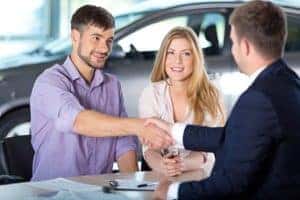 Many people prefer the idea of purchasing a pre-owned vehicle instead of a brand-new vehicle because of depreciation. When you drive a brand-new car off a lot, you can expect it to begin losing value quickly. Used cars are usually traded in at the point where that depreciation slows down, so the loss of value is no longer a concern.
Additionally, used vehicles are also a more sound economical choice as you're able to get a car loaded with features for less money simply because it has a few thousand miles on the odometer.
Your Questions Answered Here
At Andy Mohr Volkswagen, we know that you may have more questions and we welcome them. We know this is an exciting process and it may be one you're experiencing for the first time. Come see us from the Avon, Indianapolis, and Plainfield areas and let us be a part of the used car buying experience.