Leasing vs Buying

Deciding to buy a new car is a very exciting mile stone in anyone's life. However, there's a lot that goes into deciding which car to add to the family. For example, shoppers in Avon, Indianapolis, and Plainfield must decide whether to buy or lease the next vehicle you have your eyes on.
At Andy Mohr Volkswagen, we know how much goes into this decision. So, to help you out, we've put together this guide to leasing vs. buying to give you a better idea of what pros and cons you can expect with both options.

The Difference Between Leasing and Buying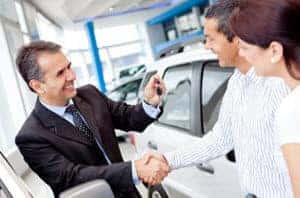 Let's get started by talking about the true difference between leasing and buying a vehicle. The differences between leasing and buying may seem like no-brainers, but we want you to have as much information as possible before making your decision.
When you lease a vehicle, you're essentially renting it like you would an apartment. The money you're paying is simply for the privilege of using the vehicle. When you buy a vehicle, however, the money you're paying is going towards equity in the vehicle.
Pros of Leasing and Buying
Both leasing and buying have many pros. The option of leasing has many financial pros including the payment timeline that comes with it. When you lease a vehicle, you'll either have to pay a low or no down payment. Additionally, the monthly payments you'll be paying will be lower for a lease.
However, buying a vehicle has its perks, too. Being a car owner is much more flexible than a car leaser. You're able to customize your car right down to the floor mats if you so choose because you're buying it. On top of that, you can keep the car for however long you want. Buy it and sell it the next day if you want, or keep it for the next fifty years.
Cons of Leasing and Buying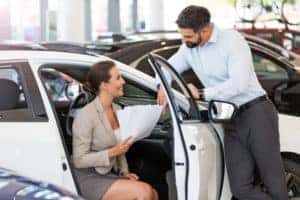 Neither the leasing nor the buying option is completely perfect. That's why both come with some cons in addition to their pros. One huge con that comes with leasing a vehicle is the limited amount of miles you're allowed to drive. You're typically capped at 12,000 miles or you have to pay more. You won't have this problem if you buy a vehicle.
However, if you do buy a vehicle, you'll have to deal with the con of paying more expensive monthly payments in addition to a down payment. Also, when you decide to upgrade to another vehicle, you'll do a lot of the legwork that goes into selling this vehicle. This contrasts to leasing a vehicle, which you'd just drop off at the dealership when your lease is up.
Leasing vs Buying: Which One for You?
We hope this guide to leasing vs. buying served its purpose of teaching you just how these two financing options differ. With this information, we at Andy Mohr Volkswagen believe that you're ready to get the ball rolling on your next car-buying journey.
Whether you've chosen to lease or buy, shoppers in Avon, Indianapolis, and Plainfield can count on us to help you every step of the way. Give us a call today for more information!