FREE eBooks
There's plenty of parts of the automotive process that you might be looking to learn more about. Whether it has to do with choosing the right car, scoring solid financing, or maintaining your vehicle, there's plenty for Avon, Indianapolis, and Plainfield drivers to learn.
This is exactly why the Andy Mohr Volkswagen team has put together this library of FREE eBooks. We want to help you learn everything you need to about purchasing and keeping your vehicle in shape.
2019 VW Models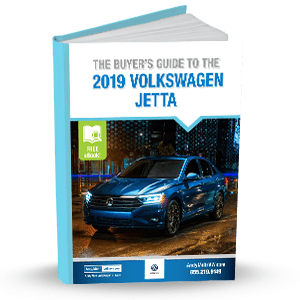 2018 VW Models
Service
How to Use Our eBooks
Let's say you're currently in the market for your next car. You might have a few vehicles in mind, but which model best fits your needs? To determine this, research is necessary.
Our buyer's guides neatly organize all the information you might be looking for about the car. They discuss areas such as performance, safety, technology, and much more. Plus, they present them in bite-sized, easy-to-learn sections.
We also have eBooks that cover a range of other questions you might encounter during the automotive process. For instance, if you wanted to learn more about the routine maintenance necessary to keep your VW running for years, we want to help.
Our eBooks are free for customers. All you have to do is fill out a brief contact form and we'll get one sent to you ASAP.
Put That Knowledge in Action
After you're done reading, you can visit the dealership to put everything you've just learned into action. For example, if you've read through a buyer's guide that really piqued your interest, come to the dealership to test drive the model!
Likewise, if you've read up on maintenance a bit more and have realized your car is due for service, all you've got to do is contact our team. Our technicians will have your vehicle in and out as soon as possible.
Contact Our Team for More Information
Our eBook library is pretty comprehensive. Nevertheless, you might come across a topic that you have some additional questions about. In which case, just get in touch with us. Our team is here to answer the questions of all Avon, Indianapolis, and Plainfield drivers.
Contact Andy Mohr Volkswagen today to learn more!